John and I are returning home from our vacation tomorrow. Several hours later, the Birkey Five will start their journey home from New Zealand.
It has been really fun to share our vacations across miles and time zones.
Our family uses Viber to communicate with texts, pictures, and phone calls. Messages arrive with a little "ding," a welcome herald of pictures or news from afar.
In Florida we were 18 hours behind the half of our family that was together in New Zealand. When we woke up in the morning, they were sound asleep. By mid-morning, they were just waking up. Our late afternoon/evening, was the middle of their day.
After an arduous few days of travel, the Birkey's arrived in Queenstown to join Anne and James at the end of their holiday trip to the South Island. They first went to the family cottage in Manipouri to decompress. They visited Milford Sound, beautiful Queenstown and the Caitlins, but otherwise spent their time relaxing at the cottage and visiting the Bruce sheep farm in Gore, visiting with James' extended family.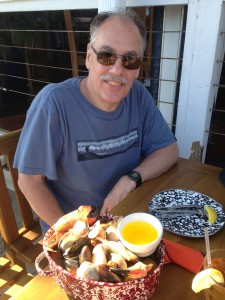 We started our trip to Florida with airline tickets to Ft. Lauderdale, a rental car, and an Airbnb reservation for the first night, a private home with a yacht parked outside our window. We studied the weather maps and decided to head south first to catch the ONE sunny day predicted on the Keys. And the sun did shine, for almost our whole trip down and back up the Keys. We enjoyed the beach at Bahai Honda, the town of Key West, and a lovely lunch in Key Largo. We also visited the Biscayne National Park before leaving the far south.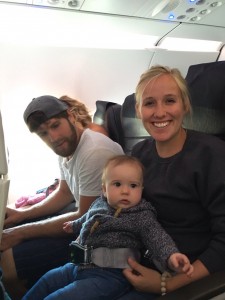 About this time the Birkey's (5) and the Bruces (2.5) traveled back to Anne & James' home on the North Island. Between them they had 10 checked bags (!) but the extra adults (slightly) improved the travel experience. They settled into Anne & James' farmhouse, which the boys loved–especially the cats. They took a lot of day trips and enjoyed "all the sweet places that are so close." We enjoyed the daily texts and pictures, often places we could picture from our own travels, sometimes new places that we haven't yet seen.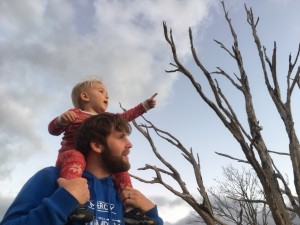 John and I drove north (following the sun) to Titusville, where we had planned to spend a day at the Kennedy Space Center, but ended up chilling on a beach instead. We spent two days with my Aunt Carol & Uncle Ray before heading to Disney, where we stayed at the Fort Wilderness Lodge. We made it to all four parks, wandering around without much of a plan, but enjoying the entertainment and a few rides. (We also started planning a family trip to Disney 🙂
And now, we are all winding down, preparing to travel home. We are back in Fort Lauderdale, ready to drop off our car in the morning and board a late morning flight home. We'll be home in 4-5 hours.
About the time we arrive home, the Birkey Five will be boarding a flight in Auckland, headed once again to Hawaii. They arrive and go straight to a hotel to sleep, getting up the next morning with a day to kill (enjoy?) before boarding an overnight flight (red-eye) to Chicago, arriving Sunday morning at 5 a.m. John will pick them up and I'll have breakfast ready.
We enjoyed our trip–and theirs too. It was so much fun to share their adventure through texts, pictures, one phone call, and a Periscope video. Facebook and Instagram too! (Smart phones really are wonderful.) It definitely doubled our pleasure.