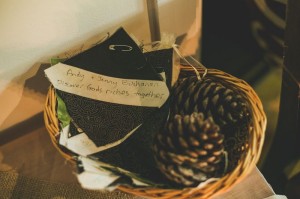 I've been working on the signature wedding quilt that I started the week we traveled to New Zealand. This is my third time around using this pattern (with variations) and I thought I had come up with the best idea ever. The first time (Laura's wedding shower) I made the whole quilt and left it on a table for people to sign. Some of the signatures ended up upside down. The next time, Mari and I assembled the top and closely monitored the signature signing. This time I left the pieces unassembled and left them on a table (with instructions) for signing. Not a good idea.
First of all, I neglected to made a detailed "map" of how I wanted the pieces to go back together so I spent a lot of time just trying to figure out the pattern again. Then, I found that I had a good number of upside down signatures as well as not enough of some squares. (I'm pretty sure the second design differed from the first.) I've done a lot of ripping and re-sewing, complicated by the fact that the best place to lay out my work seemed to be the first floor guest bed and my sewing machine and ironing board are upstairs. I've been pinning and marking, and still making more mistakes. What a puzzle–but it is coming together, slowly but surely.
Besides quilting, my goals for May included getting back into a regular work schedule and a road trip to see Mari, attend two family showers and spend more time with my Aunt Carol, and visit my Dad.
My work goals looked bleak at the beginning of the week last week. My "zero hours" status leaves me to fill in the "holes" in the schedule, and there weren't many. I was only able to sign up for 3 days for the whole month of May and was discouraged by that. However, on Friday, my lead nurse called to ask when I might be available to work because there had been some sudden staff changes and now I could work as much as I wanted. The story behind the changes was both positive and negative, but I'm seeing it as an answer to (my) prayer. I'm sure it didn't feel like that to others. I've worked three days this week and have three days a week scheduled after I return from the road trip.
The road trip seemed perfectly planned but ran into a quick detour when Mari's brother-in-law died earlier this week. I quickly decided to just wait a day before leaving and found myself relieved by the extra time to work, sew, and organize myself. I'm leaving early tomorrow to drive across I-80 to Ohio, where I'll head south and stop at a couple of quilt shops before meeting Mari in Bucyrus. Back-to-back showers on Friday and Saturday and then up to Detroit for Mother's Day and a few days of rest and quiet with my Dad. I'll drive back home on Wednesday and start back to work on Friday.
When am I ever going to learn that you can make all the plans you want, but life has a way of keeping us puzzled, with or without plans? The perfect quilt plan requires hours of seam ripping, work schedules change all the time, and a simple road trip requires flexibility. And yet, in the end, life works out. Maybe not perfectly, but good.