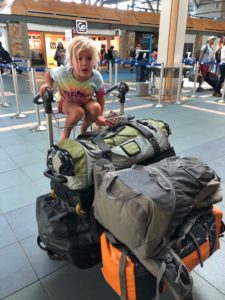 We are homeward bound after four weeks on the road. We've been through parts of Alberta, British Columbia, Washington, Oregon, Idaho, Montana and Wyoming. Yet to come: Nebraska, Iowa and Illinois. It's been a fun trip, a good distraction from saying goodbye to our Kiwi family. We visited with two families that we knew in Alaska many years ago, an old Elmhurst neighbor, and another family from our Woodside days, plus friends we know from ABS in New Zealand when we were traveling with James and Anne.
We've seen a lot of scenery. As I write we are winding our way through the Wind River Canyon in the Copper Mountains of Wyoming. We stamped our National Park Passport in Olympic National Park, Mount St. Helens, Hells Canyon, Lolo Pass, and Yellowstone. Our real passports have been stamped in Edmonton and Victoria. All of it has been beautiful and fascinating, but Oregon has been the biggest surprise.
First of all, before I ever set foot in Oregon I was tutored in the proper pronunciation: the last syllable sounds like "gun".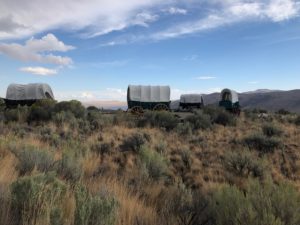 Second surprise came as we left the Columbia River Gorge and the rest of the state turned dry and brown. I thought the whole state of Oregon would be lush and green, but once we passed the Cascades, we were in high desert for two-thirds of the state. The Oregon Trail took on new meaning as a result, as well as portions of the Lewis and Clark Trail.
In Halfway, we learned about irrigation as a way of life. One man in church told us that he'd been threatened with his life over water issues in the 1970s as a newcomer to the area. Yikes!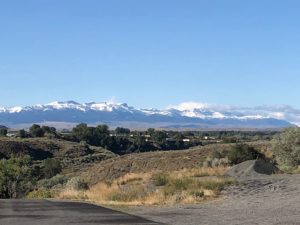 Today we made a diagonal beeline through the state of Wyoming, starting at the northwest corner (Powell) and ending in Cheyenne, enjoying the last of the mountains along the horizon in both directions. I so badly wanted to dip down into Colorado for more adventures rather than heading east into Nebraska. Do we really have to go home?
I've decided that I like road tripping. It probably helped the we were able to pick up our car on the west coast and only traveled in one direction, but it has been fun to see so much in a brief time. The airbnb's at the beginning of our trip were fun; the hotels not so much. The best accommodations were with friends.
P.S. Johnny obviously managed life without us. He had a rocky start, but did well enough with the help of "Aunt Marilyn and Uncle Dunc." Continue to pray for him as we push for a more settled lifestyle and more independence over the next few months.